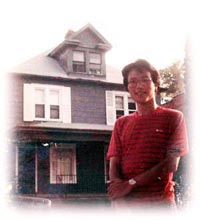 ¡@My first Christmas in the US
After I graduated from the university in Taiwan, I went to Ohio, USA to pursue my Master degree in metallurgical engineering. When I arrived, I was introduced to three other students from Taiwan. We rented the second floor and the attic of a house together and I lived in the attic.
During the Christmas break I was invited by my classmate to a Christmas dinner party held by a local Chinese Christian Fellowship. At the party, a church elder who was also an engineer gave a speech and introduced the Bible to us.
His sharing stirred up my interest in the Bible. It seemed that the Bible was not as dull as I had thought; instead there were many deep thoughts and wisdom of life in it. So I borrowed a Bible after the meeting, and they suggested that I started from the Book of John.
From then on I read a chapter everyday. After a few days an elder lady phoned me and asked, "Do you understand what you are reading?"
"I got the stories," I replied. "But I don't really understand the deeper meaning of them."
She told me that the Bible was not an ordinary book; it's the word of God. "We have to pray and ask God to enlighten us before we read it, otherwise even a philosophy doctor could not understand its implications."
"I have never prayed before, so I don't know how." I said.
"It's really easy," she assured me. "Just say, 'Lord, please give me a verse that I need the most right now. In Jesus' name I pray, Amen."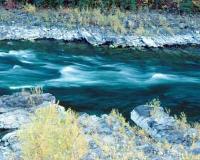 ¡@My first prayer
Hence I went back to my room; turned on the book of John; closed my eyes and prayed, "O God, please give me a verse that I need the most right now. In Jesus' name I pray, Amen."
When I opened my eyes, the first sentence that came into view was:
"Whoever believes in me, as the Scripture has said, streams of living water will flow from within him." (John 7:38)
This was a statement given by Jesus. It seemed telling me that if I believe in Jesus, "streams of living water will flow from within you." At that moment I began to realize how thirsty my soul had been.
"How cool!" I thought, "But maybe it was just a coincidence that I came across this sentence I need."
I kept on reading, but nothing special came to my mind. I thought maybe I could give it a try again.
I closed my eyes and prayed, "O God, please don't get angry, but could you give me another verse that I need the most right now? In Jesus' name I pray. Amen."
¡@Big shock
When I opened my eyes, the verse leaped into my eyes was:
"The one who sent me is with me; he has not left me alone, for I always do what pleases him." (John 8:29)
In this verse Jesus was saying that God sent him to the world but didn't left him alone. God had been always with him.
"What does it have to do with me?" I wondered, so I read this verse one again, and again. When I read the third time, there seemed a voice speaking to me in my heart,
"You came to the US not because of your own abilities or your good luck. It was me who sent you here. Since I sent you, I've been always with you. I did not leave you alone in this foreign country, because you often did what pleased me."
All of a sudden I saw flashbacks of myself aboard, flying over the Pacific Ocean alone, and He was with me - although I didn't know Him nor see Him. Even though it seemed like I'm here in this strange land working hard all by myself, God said He had not forsaken me!
When God said, "You often did what pleased me," I thought of the friction between my roommates and me. Later I realized that I was much to be blamed for the conflict because of my immaturity. However, God tenderly told me that when I chose to forgive those who hurt me, it pleased Him.
I have never mentioned the conflict to my family or anyone else, since it would not solve the problem but put burdens on them. However, God told me that He knew them all.
Immediately I jumped from the chair and cried, "Wow! There is God, and He can even talk to me through the Bible!"
My heart filled with overwhelming joy and comfort that I paced back and fourth in the attic, unable to stop. Just like a homeless orphan who finally found his loving Father, the thirst and loneliness deep inside me vanished completely without a trace, and I was overwhelmed by the love of God.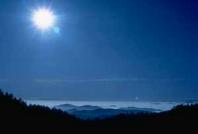 ¡@New life
A new world opened wide in front of me. I realized that God wasn't just an illusory being living far away that we could only see Him after death. No, He can actually talk to us through the Bible, right at this moment! I found that He understands me more than that I understand myself, and His love to me is greater than my parents' love to me.
At the moment, I also knew where I had come from, where I was going, and for what I was living. I was created by Him, I was going to where He is, and now I should live according to His will. I didn't have to worry over my future, because God is my Father. He is greater than my professors, and the whole world is in His control.
As foreign students, we often talked about nothing but which professor to follow, whether to find a job after getting the Master's degree, or continue to pursue a Doctoral degree. I often felt anxious about which way to go. However, from that day I could cast aside my worry, knowing who was holding my hand and leading me on. The most important thing for me was to know God and to know His plan for me.
So I became a Christian. I became to be grateful for everything, because I knew everything I met was arranged by my lovingly Father. Nothing happens purposelessly. My roommates were very surprised when they saw that I began to say grace before meals.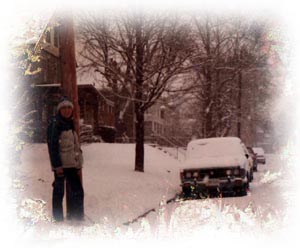 ¡@The fire
The second night after I believed in the Lord, the basement of our house caught on fire. The smoke gushed from the ventilation system and the staircase. We rushed out of the house in panic, and it was still snowing outside.
"Well?" My roommates mocked me, as we watched the firemen fighting against the fire. "Didn't you just believe in Jesus yesterday? Why hasn't he protected you?"
But there was peace and assurance in my heart that I'd never had before. I smiled and said, "Don't worry! This fire won't cause too much damage other than getting rid of those noisy rats on our ceiling!"
We stayed over at our neighbor's house that night. The next morning our landlord came to us. He told us that although the fire didn't damage the upstairs, the whole building would need remodeling. Thus we would have to move.
But it was during the Christmas holidays, how could we find a new place for all of us at once? Then something marvelous happened. The dormitory for graduate students - which we would have to line up for months for vacancy - suddenly spared two double-rooms for whatever reasons just in time. Therefore the four of us were able to move in on the same day.
After we moved into the dorm in campus, I found my social sphere was extended at once. I got to know many Christian friends. Even my roommate, who often had disputes with me, noticed my change in character after I believed in Jesus. I no longer sounded arrogant when speaking, and more peace and joy had come to me. So he started to pray and read the Bible himself. We still stayed in touch even after he went to work and after I came back to Taiwan.
¡@Relocation & experiment
During the two years I stayed in US, I had moved for seven times because some of the places I sublet were short-term. Although I seemed to be a wanderer with no fixed abode, I could experience God's grace every time I searched for new places to move. He taught me new lessons through different roommates and environments, so that I could derive lifetime benefits from them. He let me understand what the Bible said:
"The LORD is my shepherd, I shall not be in want.
He makes me lie down in green pastures,
He leads me beside quiet waters, He restores my soul.
He guides me in paths of righteousness for His name's sake. "
(Psalm 23:1-3)
When I was doing the experiment for my Master thesis, all my test data concentrated on one side of a plot and I lacked data on the other side. My advisor was very anxious about this situation. I had only two specimens left.
But as I prayed, their test results fell right on the other end and in the middle, and formed a beautiful curve in the plot which was able to explain a certain material phenomenon. My advisor was so happy about the outcome, but I knew it was God's mercy and grace. If it were not Him, I would have labored in vein and failed in the end.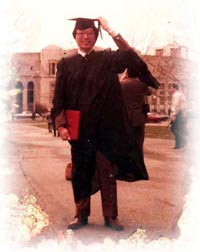 ¡@Back to Taiwan
As I finished my two-year study, I prayed and sought God's will for my future. He gave me the following words:
"He then said to me: "Son of man, go now to the house of Israel and speak my words to them. You are not being sent to a people of obscure speech and difficult language, but to the house of Israel" (Ezek 3:4-5)
By this God let me know that He was sending me back to my own country and not to stay in the US.
A few months later, I returned to Taiwan. On the next day after I arrived, I received two letters for interview, and another one a few days later. My parents were amazed about this, because all these companies did not know exactly when I would arrive in Taiwan, but they sent their letters to me within one week after I had arrived.
God let me see that if I obey and follow His guidance, He would open the door in front of me. God once again strengthened my faith by showing that this was His way, and He was still with me.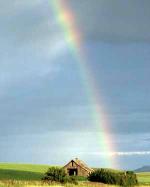 ¡@Grace upon grace
Looking back to the past two decades after I believed in the Lord, I am amazed at God's guidance in each stage of my life. I am also full of gratitude for His patience in waiting and leading me to grow regardless of my stubbornness. He has indeed led me from one grace to another grace, as the Bible said, "Grace upon grace."
What a loving, wise, almighty, holy, righteousness, merciful and gracious God He is! Without Him life is meaningless, and a mere storm in my life would have overtaken me. But with His presence, every storm can be transformed into blessings. He makes me able to sing in a dark night, and my faith is strengthened during trials.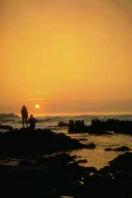 ¡@Conclusion
It was God's mercy when I opened my eyes and found the Bible verse I needed the most after I had prayed. It was like an adult need to talk to a child with childish language, so God talked to me in this special way at the beginning.
However, after I had believed in Him, God demanded that I read the Bible thoroughly, and not to "use" the Bible as a lucky draw. As long as I prayed and read the Bible on a regular basis, God would give me the words I needed in time, so that my spiritual life could grow accordingly.
The way God leads you may not be the same as that He led me, but as you pray,
"God, I need you. Please help me and save me.
I am willing to accept Jesus Christ as my Savior.
Please lead me and guide me in my life.
In Jesus' name I pray. Amen!"
He will fulfill His promises in the Bible: accept you as His child, give you everlasting life and save you from the eternal judgment, so that you may enjoy His peace, love and joy, and enter His glorious kingdom in the future.
"For God so loved the world that He gave His one and only Son,
that whoever believes in Him shall not perish but have eternal life."
(John 3:16)
"Yet to all who received Him (Jesus),
to those who believed in His name,
He gave the right to become children of God."
(John 1:12)